A couple weeks ago I took advantage of the Symphony of the Goddesses concert in San Jose and had a blast. Now here is a message to all you people who live in California and don't want to drive to Wisconsin or any of the other far away shows. The symphony is returning to San Francisco! 
As part of "The Legend of Zelda: Symphony of the Goddesses" world tour for 2013, the acclaimed concert will revisit Davies Symphony Hall in San Francisco on June 10th, once again capturing the hearts of video game enthusiasts and music lovers. Following the huge success of 2011-2012, concert goers in the Bay Area will journey back to the land of Hyrule and enjoy an all-new season of breathtaking, new material, exploring additional chapters from the The Legend of Zelda franchise, as well as preserving the beautifully orchestrated four-movement symphony from last season.
Based on one of the most popular and beloved video game series of all time, the tour—which has been hailed as a modern classic—features live orchestral performances of theme music from Nintendo's The Legend of Zelda franchise. The name "Symphony of the Goddesses" refers not only to the concert program but also to its four-movement symphony, the first of its kind in video game music history, recounting classic story lines from The Legend of Zelda: Ocarina of Time, The Legend of Zelda: The Wind Waker, The Legend of Zelda: Twilight Princess, and The Legend of Zelda: A Link to the Past.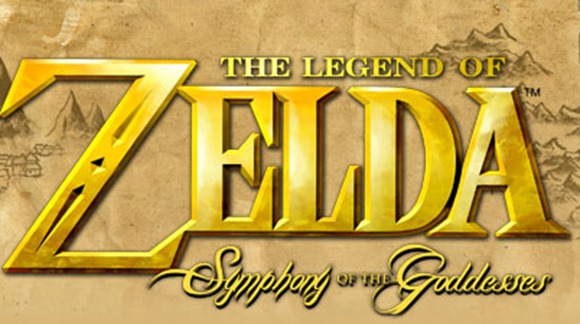 Fans will relish in their favorite moments from the game, carefully and beautifully timed with a gorgeous, larger-than-life orchestral score. The concert is a festive event for all walks of fans, who are encouraged to don their hero's tunics and master swords for the experience of a lifetime.